Three time competition winner!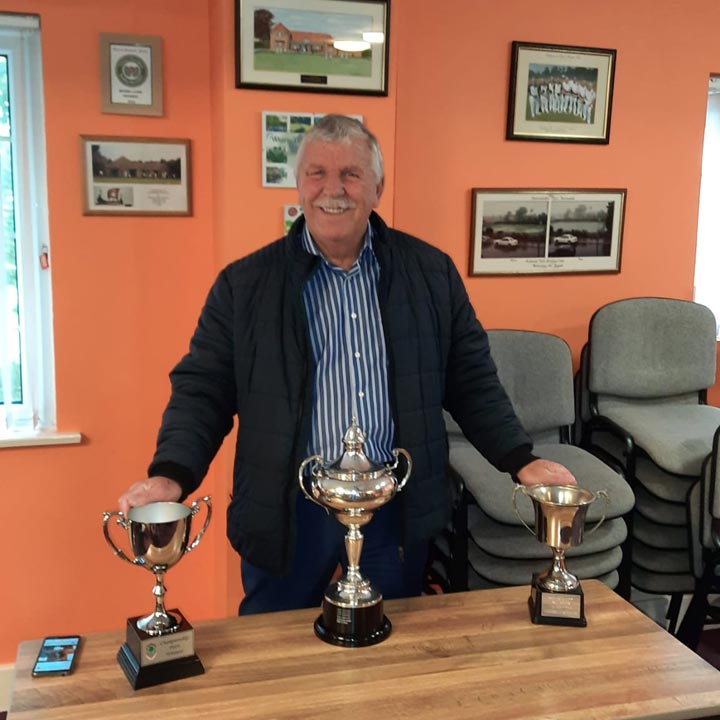 Eric Trim
Our newly elected President for the 2022 season, Eric Trim, achieved the remarkable feat, unequalled in living memory, of carrying off all three of the titles club members competed for in 2021.
The Championship Pairs, which he won with his partner Dave Glascodine, the Victory Handicap Singles trophy, and the ultimate accolade, the Club Championship Singles. He will now go on to represent Richmond Park in the Champion of Champions competition next season.
Well done Eric!